Love it or hate it, winter is a part of our planet's annual trip around the sun, bringing cold weather and snow for many, and longer hours of darkness for most. But there are plenty of reasons to celebrate the season. Here are ten quotes that remind us about the joys of this time of year.
"Thank goodness for the first snow, it was a reminder—no matter how old you became and how much you'd seen, things could still be new if you were willing to believe they still mattered."
― Candace Bushnell, Lipstick Jungle
"A snowball in the face is surely the perfect beginning to a lasting friendship."
—Markus Zusak, The Book Thief
"If we had no winter, the spring would not be so pleasant: if we did not sometimes taste of adversity, prosperity would not be so welcome."
—Anne Bradstreet, Meditations Divine and Moral
"My old grandmother always used to say, Summer friends will melt away like summer snows, but winter friends are friends forever."
—George R.R. Martin, A Dance with Dragons
"For how can one know color in perpetual green, and what good is warmth without cold to give it sweetness?"
—John Steinbeck, Travels with Charley: In Search of America
"Brew me a cup for a winter's night. For the wind howls loud and the furies fight; Spice it with love and stir it with care, And I'll toast our bright eyes, my sweetheart fair."
―Minna Thomas Antrim, "A Night Cap"
"There is a privacy about it which no other season gives you. . . . In spring, summer, and fall people sort of have an open season on each other; only in the winter, in the country, can you have longer, quiet stretches when you can savor belonging to yourself."
―Ruth Stout
"If Winter comes, can Spring be far behind?"
―Percy Bysshe Shelley, "Ode to the West Wind"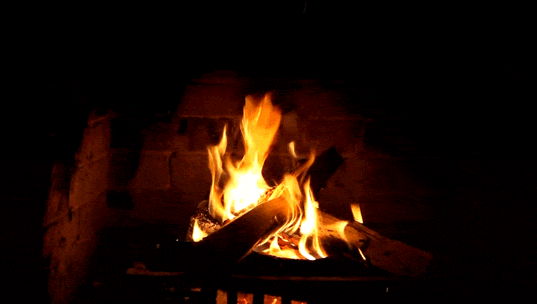 "Winter is the time for comfort, for good food and warmth, for the touch of a friendly hand and for a talk beside the fire: it is the time for home."
—Edith Sitwell, Taken Care Of
"Do you hear the snow against the window-panes, Kitty? How nice and soft it sounds! Just as if someone was kissing the window all over outside. I wonder if the snow loves the trees and fields, that it kisses them so gently? And then it covers them up snug, you know, with a white quilt; and perhaps it says, 'Go to sleep, darlings, till the summer comes again.'"
—Lewis Carroll, Through the Looking Glass
The post 10 Wonderful Winter Quotes to Make Your Season Bright appeared first on Grammarly Blog.
from Grammarly Blog
https://www.grammarly.com/blog/winter-quotes/